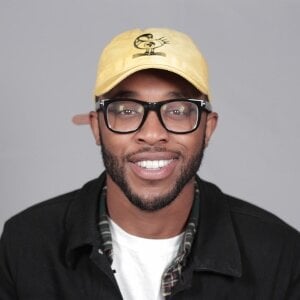 Run The World | Fashion & Apparel | Atlanta, GA
"Entrepreneurship has given me true freedom and has made every day for me purposeful. I decided to join Sky's the Limit because I know how important it is to have like-minded people in your circle help you become successful."
What challenges have you faced in life that make becoming an entrepreneur more difficult OR better prepared you for entrepreneurship?
I was born in raised in Oakland. Growing I did not see many businesses in my community owned by people that looked like me. Consequently I did not think entrepreneurship was an option for me.
When did you first know you wanted to be an entrepreneur?
Not until I got into the workforce and figured out that working a conventional job was not for me.
What or who inspires you?
Our logo is called "Sankofa" and it represents our brand motto which is "look back, give back to the world". We believe that anyone who gives back to the world with their passion is running the world.
What are your dreams for the future:
I have a lot of confidence in our ability to get more customers moving into next year.
Are you ready to take that first step in launching or growing your business?
Or, are you interested in mentoring or advising entrepreneurs like Victor?