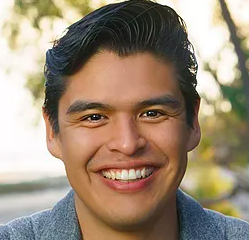 Ostri Studio | Artisanal | San Jose, CA
"This Friends & Family Fund grant will help me get to the goal of having more sales channels by allowing me to promote and do online marketing, purchase new equipment to help with scaling production while being more efficient, and to pursue trademark for my newest product."
What challenges have you faced in life that make becoming an entrepreneur more difficult OR better prepared you for entrepreneurship?
At the age of 16 I was diagnosed with anxiety and depression. From then my life was never the same even till this day being 28 years old I still struggle but I've never given up on life and my dream of being an industrial designer. This life event plays an important role from where all my ideas, dreams, and sketches come from. Eventually I learned to live with my negative thoughts and was able to attend San Jose State University from 2013 to 2017. I must say those were some of the happiest times of my life, being I was actually working towards my goal of being a designer which I accomplished in the Spring of 2017. I learned about sustainability in a course I took and it just fascinated me, during my last semester I had a new mindset, and knew exactly what I wanted to do when I graduated.
When did you first know you wanted to be an entrepreneur?
While we all dream on having a secure job, I somehow felt that wasn't the route I wanted to go. Thanks to support from family and friends I took a leap of faith. Being 27 years old, I had nothing to lose and thanks to a Kiva Loan I was able to jump start my dream.
What or who inspires you?
Growing up in Santa Cruz, California in the 1990's I was always surrounded by nature, I always enjoyed the quietness of the mountains. Somehow the essence of that quiet town engraved itself into my being and helped in waking up my passion in life which was design. I would spend most of my free time drawing in my notebooks while being in the local park, I knew my path in life early on and always told my teachers I'd be a designer.
A simple wallet made with upcycled materials has helped me slowly grow Ostri into what it is today. While I still am learning and growing it just feels right to me, it's natural and some of my best ideas come when I'm having a tough time, you see for that madness that goes in my head is translated into positive ideas which up till now have brought a variety of very unique products to the market. I've always valued self expression and seeing how everything today is mass produced, I try to bring old hand fashion hand work to really make my products have their own personality. I look forward to bring my vision to more people until then I'll keep moving forward.
What are your dreams for the future:
As we expand into other products we also mix new leather with samples to create limited edition bags, wallets, or earrings.
How has Sky's the Limit helped you on your journey?
This Friends & Family Fund grant will help me get to the goal of having more sales channels by allowing me to promote and do online marketing, purchase new equipment to help with scaling production while being more efficient, and to pursue trademark for my newest product. In the end, profit will be used to reinvest and expand.
Are you ready to take that first step in launching or growing your business?
Or, are you interested in mentoring or advising entrepreneurs like Martin?