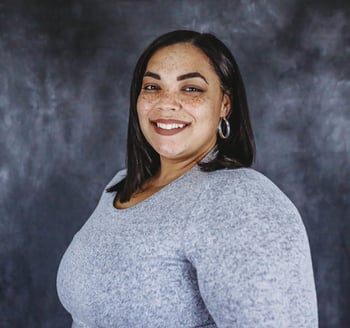 KB Brows and Lashes | Beauty | Elmira, NY
Right out of high school, Kaitlyn Maycumber had her son and thought becoming a certified nurses assistant at a local nursing home would be her best career option. Five years later, she was working 12 hour shifts, 6 days a week at a job she didn't like trying to make ends meet while raising two children and being a partner to her husband. So, she decided to change that.
After several lackluster experiences of getting her brows done, Kaitlyn began to question why it was so difficult to find someone who was able to competently do brows in her area. She was getting tired of walking out of a nail salon with no brows at all or waiting two months to get an appointment with her favorite person. She began to research the industry and learned about estheticians and decided that she wanted to become one. She discovered that a lot of people in the beauty industry are paying for names and not quality products. She sought to change that by creating KB Brows and joining the Sky's the Limit community.
Since joining the Sky's the Limit community, Kaitlyn won a $4,000 grant. She was able to take a microblading course and launched her new line of lash cleaner. After working with a financial advisor, Kaitlyn passed on purchasing a salon and instead found an affordable space to rent. She was taking strides to add nail and hair services to KB Brows and Lashes working towards running a full-service salon.
In March 2020, the COVID-19 pandemic hit. After receiving Rise and Thrive emergency relief funding, Kaitlyn started to pivot her business and is now working on creating an online course for others interested in starting a lash business. While Kaitlyn's immediate goal is to run a one stop beauty destination, her primary mission is to help people feel comfortable and love the skin they're in by educating other beauty professionals with the skills she's learned.
Sky's the Limit helped Kaitlyn rent an office space, purchase inventory, and create her own line of lash cleansers. In working with volunteers and other Sky's the Limit members, she was able to accomplish every goal she set for herself and is currently working through the pandemic with their support.


Are you ready to take that first step in launching or growing your business?
Or, are you interested in mentoring or advising entrepreneurs like Kaitlyn?